We hire only the best people in the Great Lakes Bay Region. That's how we built the HORIZONS reputation for excellence.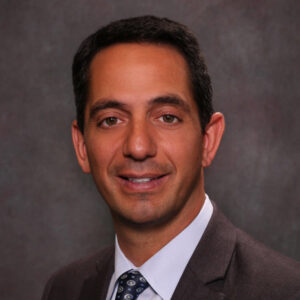 Peter Shaheen, President
Peter Shaheen has been the President of Horizons since its inception in 1996. Under Peter's direction, Horizons has established itself as the region's top destination for distinguished events through our industry expertise, creativity, attention to detail and superb hospitality.
Peter leads by example to serve with humility, honesty, empathy and dedication to provide guests with the Art of Hospitality, which has been the cornerstone of company's success.
Peter's leadership helps ensure that Horizons provides all clients with a highly detailed and personalized event planning service that is flawless, creative and exceeds clients' highest expectations.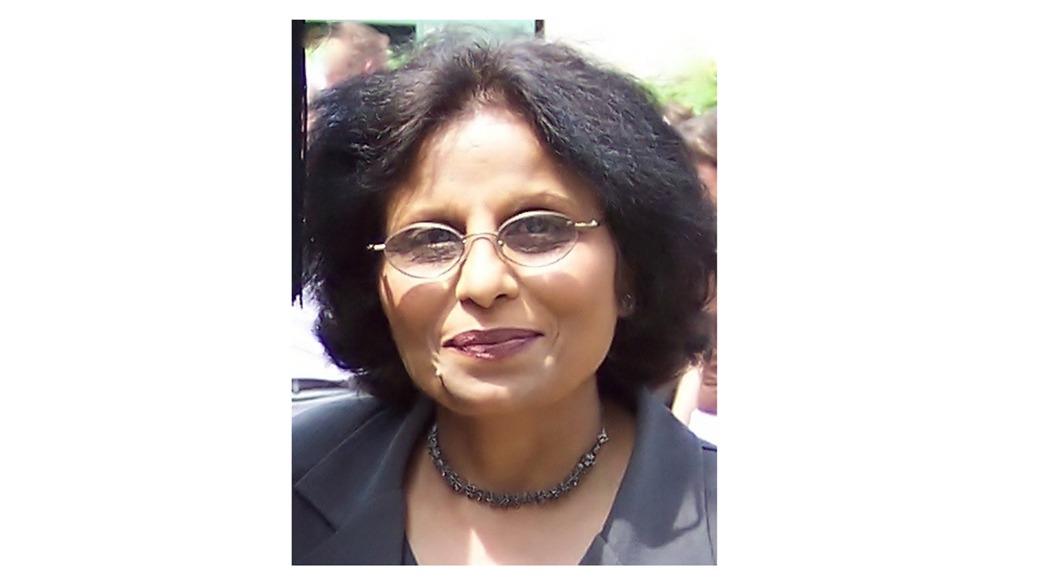 Kiron Choudhri, Executive Vice President
Kiron absolutely loves her job and has planned numerous corporate and social events for the last 18 years. No matter the occasion, her dedication and commitment to excellence has received many accolades from all her clients. Kiron's genuine passion and enthusiasm of her job shines through her work, which has earned the trust and led to lifelong friendships with her clients.
The following testimonial tells you all you need to about the level of service Kiron provides to all of her clients:
"Kiron you are a Godsend! How can we ever repay you for the time and sacrifices you made in order to make our day a dream come true? You went above and beyond our expectations helping me in any way you could to give me ease of mind throughout the entire process. Thank you for the endless memories you have created for us!"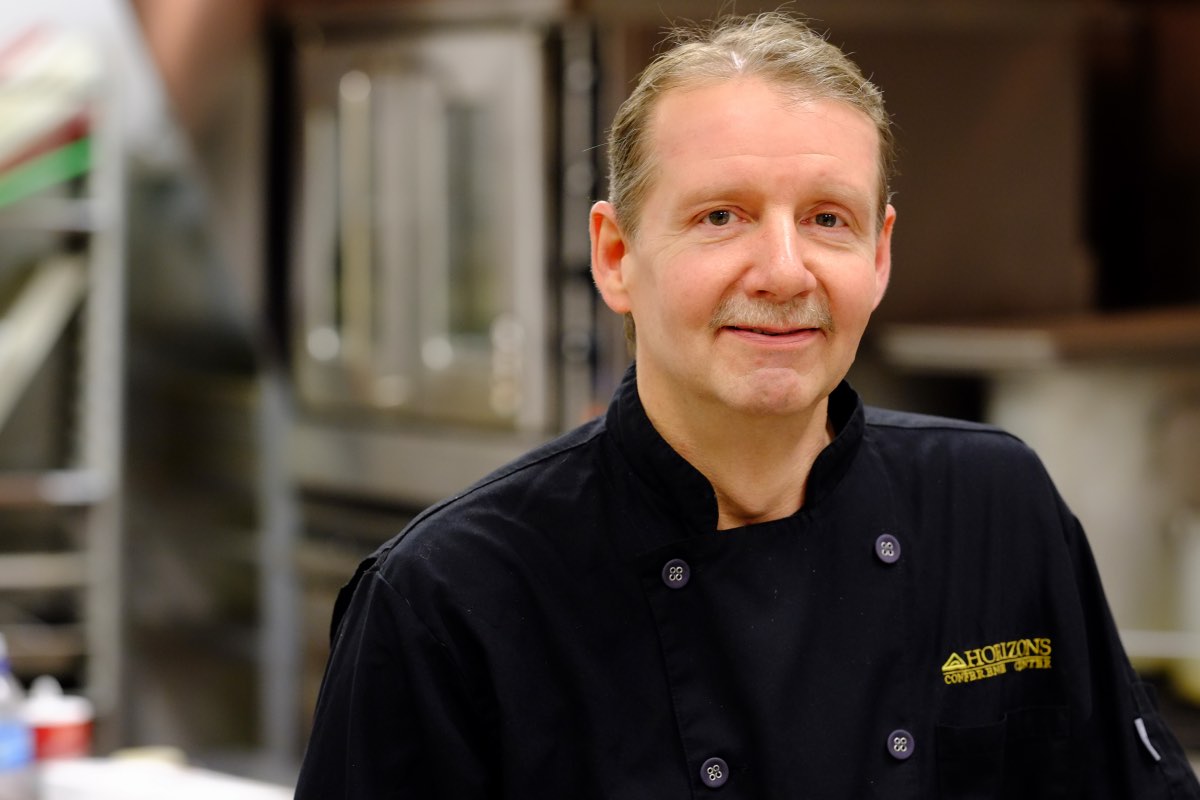 Mark Wilson, Executive Chef
Nothing brings people together like good food and no one does it better than Chef Mark Wilson. Since 1996, Mark has been the Executive Chef planning and preparing gourmet cuisines for our clients and has wowed them with his culinary skills. He has mastered the art of creating diverse menus and elegant dishes from all over the world, which embody his passion for food and a love for his profession.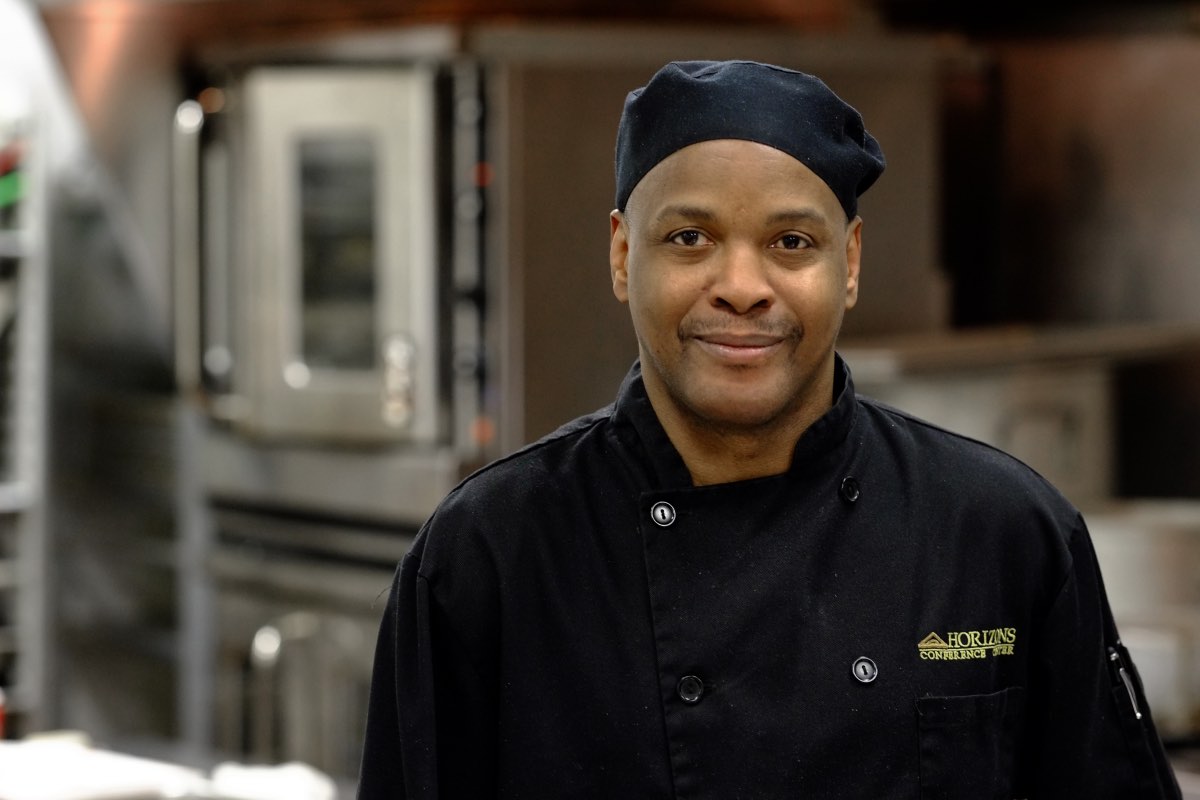 Mike Speed, Chef
Mike brings with him exceptional cooking skills and has been preparing scrumptious food for events at Horizons since 1996. Mike's passion for Inventive cooking and bold flavors come through in each meal he prepares. He enjoys trying different techniques and Ingredients to provide the cuisine, our clients have come to expect from Horizons. No matter the size of the event, his attention to detail and presentation has earned the praise of all our clients.
Our goal as a company is to stay at the forefront of our industry by creating a unique workplace where employees have opportunities to develop themselves and their careers, while giving our customers the best possible service.
Service is personalized, attentive and very customer-oriented. We cater to all types of clients, from families to business executives, and pride ourselves on dependability and our talent for exceeding clients' expectations.
If you'd like to apply for a position with HORIZONS, please download an application, print it out and email (hr@horizonscenter.com), fax (989.799.4188) or mail it to us at your convenience.
HORIZONS Employment Application