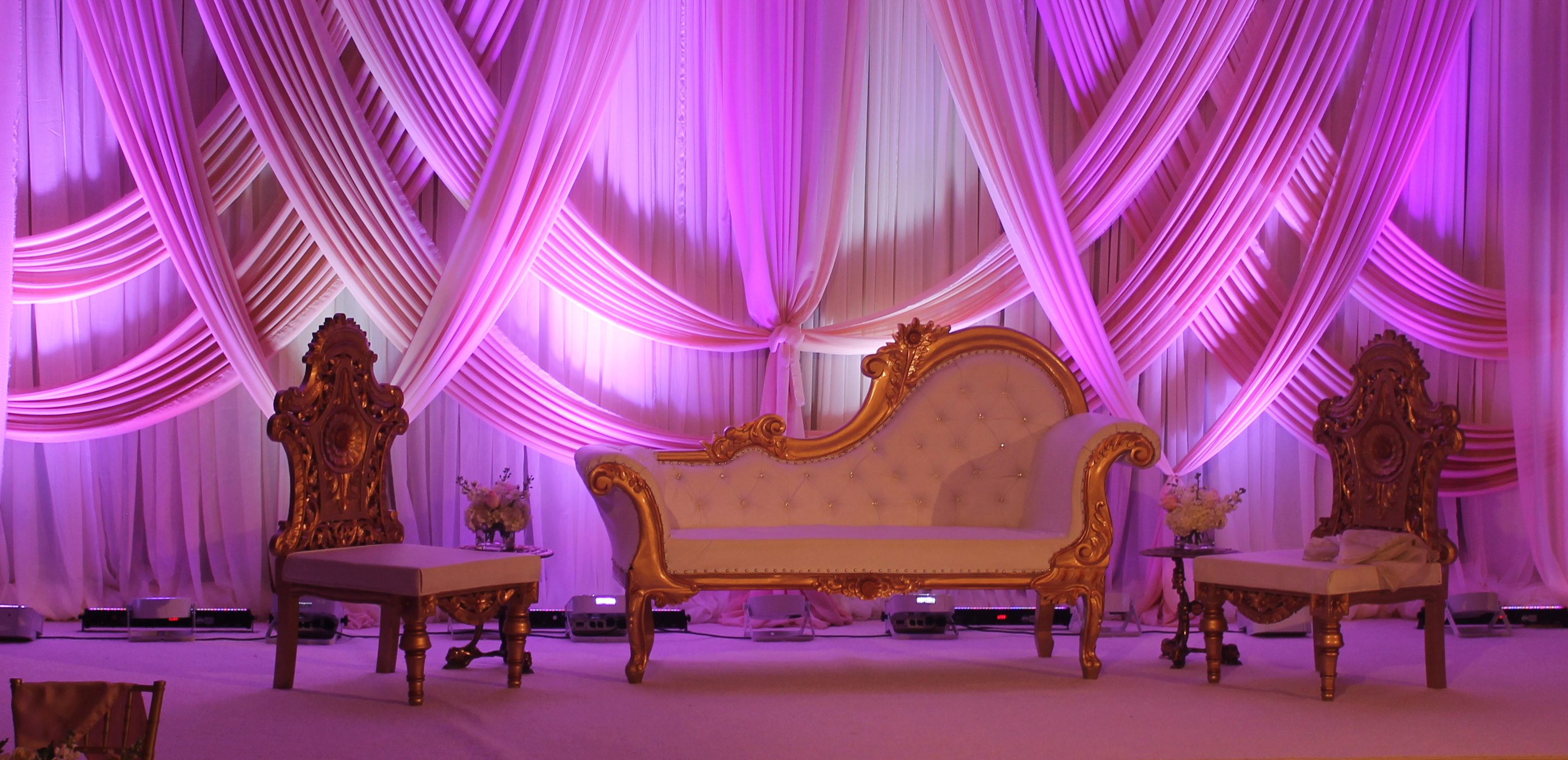 At HORIZONS, we have years of experience working with couples from a variety of cultures, ensuring that we are professional, respectful and comfortable with an array of religious traditions and customs. We believe every wedding is a vibrant celebration of love, family and culture. We love helping create the perfect ceremony and celebration for every couple, including those seeking Asian, Pakistani, Hindu, Muslim, Jewish and Greek weddings.
Our services go beyond the ceremony. Our chefs know how to match the reception food to the couple's heritage. Our kitchen is equipped for kosher and halal cooking. If you have special requests for food handling, just let us know.
HORIZONS has everything you need for a traditional Asian or Hindu wedding, from the Henna ceremony (Rasme Henna) to the vows or the Nikah and Shaadi ceremony to the Walima offered by the groom's family.
For Hindu weddings, HORIZONS can accommodate the key rituals, whether you choose to observe the Kanyadaan, Panigrahana, and Saptapad rituals or simply exchange a garland along with the tying of "Tali" around the bride's neck.
For Jewish weddings, HORIZONS has a comfortable space for the signing of the ketubah (marriage contract) and chuppah or huppa (a wedding canopy.)
Greek brides and grooms trust us for everything from clearing the floor for the bride's raucous kalamatiano dance to serving the customary sourdough wedding bread, decorated with beads and blossoms.
All of our ceremony and reception services are available at HORIZONS, in your home or at another place of your choosing.
COMPLIMENTARY TO ALL WEDDINGS
Invitation to the Designing Your Day Bridal Show
Professional event planning
Traditional length linen, china, silver and stemware
Beautifully-accented ballrooms
Wedding cake cutting & serving
Complimentary evening snack
Security
Setting & cleaning of banquet room
Ample free parking
One-story facility with barrier-free ballrooms and restrooms